ALGERIA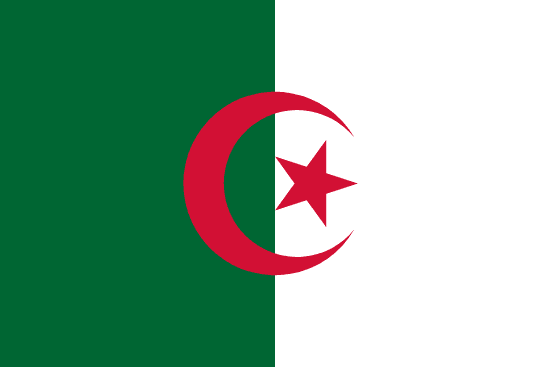 AREA
2,381,741 sq km
GDP
161,108 milion €

(2013)

POPULATION
39,120,000
INFLATION
2,1%

(2014)

MEDIAN AGE
27 years
In spite of failing health, 81-year-old President Bouteflika is running for a fifth term. If his country doesn't first blow up, it will surely grind to a halt.
Alessandro Balduzzi • Saturday, 01 September 2018 10:13
The parallel yet divergent fates of two similar countries provide further proof that the roots of the Middle Eastern chaos lie in European colonial history.
Andrew Lebovich • Thursday, 29 December 2016 13:12
While dreaming of becoming the pan-African gas hub and unseating the leadership of Egypt and Libya in North Africa, the country today is in dire trouble.
Valentina Saini • Monday, 29 August 2016 16:09
Ten thousand Chinese will build a gigantic mosque in the Algerian capital.
Francesco Guarascio • Wednesday, 30 April 2014 09:11
Argentine-born French Jew Adolfo Kaminsky suddenly found himself in the vortex of 1930s anti-Semitism. Arrested along with his family, he was providentially freed and able to return to Occupied Paris, where he began a remarkable career as a master forger and counterfeiter.
Marina Gersony • Saturday, 29 June 2013 15:06