BURUNDI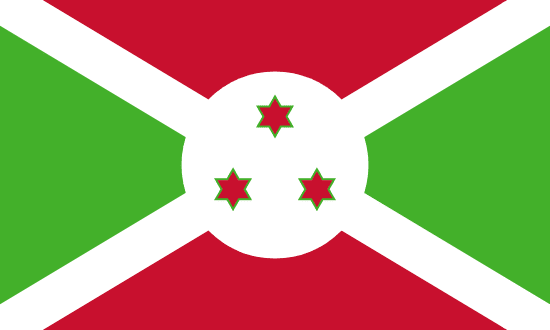 AREA
27,830 sq km
GDP
1,998 milion €

(2013)

POPULATION
10,395,931
INFLATION
9,3%

(2013)

MEDIAN AGE
17 years
"From the outbreak of the political crisis in Burundi, 1,200 people were killed, between 400 and 900 victims of forced disappearance, many thousands were tortured, several hundred or even thousands of people tortured, and over 10,000 people arbitrarily detained. More than 400,000 people have fled to neighboring countries."
Marco Cochi • Thursday, 06 July 2017 09:30
The serious risk of triggering a political crisis in The Gambia has been averted. Last Saturday, the standoff between outgoing President Yahya Jammeh, who insisted of not wanting to recognize the electoral defeat of the December 1, and ECOWAS (the Economic Community of West African States) was resolved in the departure of Banjul' former strongman.
Marco Cochi • Friday, 27 January 2017 09:09
Albinism is a pathological condition of hereditary character, due to a genetic mutation that prevents synthesize melanin pigments necessary to the normal skin-fold. Although, globally it is estimated that it is affected one in 17 thousand, in East Africa, especially in Burundi, Mozambique and Tanzania, the incidence is much higher to around an albino every 1,500 inhabitants.
Marco Cochi • Saturday, 07 May 2016 11:51
It has now been a year since last April 25 Pierre Nkurunziza, to power in Burundi since 2005, announced he would run for a third term in presidential elections despite the fact that Constitution provided for a limit of two.The new nomination and subsequent Nkurunziza re-election have unleashed a wave of violence across the country, so far resulting in 439 confirmed victims and forcing more than 250 thousand people to flee their homes to seek shelter in overcrowded refugee camps in Tanzania, Rwanda, Uganda and DR Congo.
Marco Cochi • Saturday, 23 April 2016 10:04
European Union foreign ministers, last Monday, were prepared to strengthen economic sanctions on Burundi, by setting to cut humanitarian aid to the Central African country.
Marco Cochi • Friday, 19 February 2016 09:30