EGYPT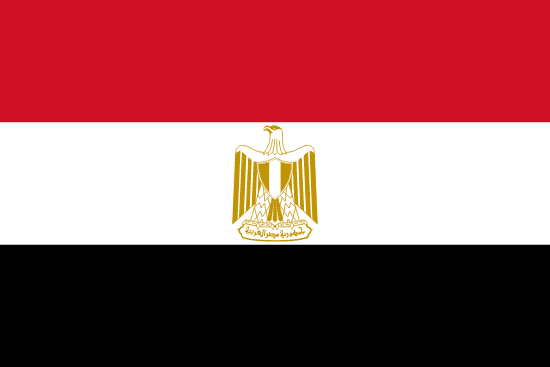 AREA
1,001,450 sq km
GDP
195,693 milion €

(2013)

POPULATION
83,570,000
INFLATION
9,1%

(2014)

MEDIAN AGE
25 years
A country is often defined by its circumstances. From the Arab Spring onwards, the image of Egypt is in constant flux.
Romano Prodi e Giuseppe Cucchi
The independent comics scene in Egypt is lively and, to say the least, active. Along with comic artists like Andeel, Shennawy, Mohamed Anwar and Doaa Eladl, the duo known by the pseudonym of Twins Cartoon is putting Cairo on the map of international comics festivals, as a serious challenger not only to creativity of young people in the Middle East. Based in Cairo, Egypt, Twins Cartoon is a talented duo of (identical!) twins, Mohamed and Haitham El-Seht (b. 1986). With their unique style characterized by the use of few basic bright colors, they create expressive illustrations at the border between manual and digital design. In interviews Twins Cartoon like to stress they are longtime fans of French and Belgian comics. "Among the comics series that have truly inspired our work there is, for example, The Adventures of Tintin", by the Belgian cartoonist Georges Remi, they confess to Eastwest.EU. Twins Cartoon graduated in fine arts at the Minia University (Upper Egypt), and then they were quickly employed as young professionals in animation and advertising agencies. Encouraged by their parents, they also decided to devote themselves to fostering creativity and the art of comics in Egypt as an alternative channel of expression: in 2014 they launched the artist platform Kawkab El Rasameen (Painters Planet) bringing together professionals and amateurs for workshops and events featuring indie comics in Egypt and abroad. Without a real headquarters, the have occupied different locations in Cairo like for example the AlMaqarr coworking space and the art spaces of The Townhouse Gallery in crowded downtown. One tangible result of this prolific activity was the launch in 2015 of the magazine Garage (Arabic-English). They also contributed to found (2015) the international festival Cairo Comix, together with comics artists Shennawy (Tok Tok magazine) and Magdy El Shafee (Metro, the graphic novel). This year's edition, taking place on 22-23-24 September in the Tahrir Campus of the American University in Cairo, hosts prominent Arab and international artists and a number of publishers from the region, as well as a focus on Spanish comics organized by Fundación Al Fanar. Twins Cartoon have been working in symbiosis, mesmerising the local cultural scene with their comics revolution, for about ten years now. Their professional contribution network has extended far beyond Egypt: they say they've collaborated with the Emirati-based children's Tv and the magazine Majid, as well as the Jordanian platform Kharabeesh and the Lebaneses of Tosh Fesh. Captan Zizu, is a new character invented and inked by the pen of Haitham for a story in the next issue of Garage. Captan Zizu, an illustration for the next issue of Garage magazine. Illustration courtesy Twins Cartoon. The so-called 'ninth art' in Egypt has its roots in the history of caricature drawing and boasts popular figures (Mohieddine Ellabbad, Hegazy and Bahgat Othman, as well as Hani Al Masri in animation) and important kids magazines (Samir and Alaa El-Din). Most of Twins Cartoon's comics, however, are meant for adult readers. The faces created for their characters express a mixture of melancholy and elegance, which inspires tenderness and sympathy. They are opportunities for the construction of often complex narratives. Their artworks often speak on current social issues. They have also asked contributions to artists from Morocco, Germany, Colombia and Russia. They conceived a unique perspective for their story in issue no.1 of Garage (issue no. 0 + two issues have been published so far. A new one will be released soon, ed): "The streets of Cairo are noisy and crowded, so we decided to capture the day of an embassy police guard, originally from a quiet village in Upper Egypt, while he finds some comfort in listening to Sufi music (the Islamic mystics, ed)." Whether curious hangers-on or seekers of spiritual enlightenment, young, middle-class audiences now enjoy this genre. Africa and its Arab connections have been added as a topic too. "We found out that we were missing our roots when an open call on the subject Africa: Illustrated Tales was launched in 2015", they recount. They received dozens of applications and eventually decided to edit a small volume and organize an exhibition at the AUC downtown campus in Cairo, in partnership with Koshk Comics. For Africa: Illustrated Tales they created a new illustration, rich in old and new cultural references, giving shape to a Cleopatra-like queen set in a fantasy world. Starting out from a simple perspective, Twins Cartoon found the inspiration for creating an illustration that frees the imagination and start new conversations about Egyptian identity. Last year they were invited to South Africa for a talk at Design Indaba Festival, the annual conference of the Cape Town platform for creativity and innovation. An illustration from the project Africa: Illustrated Tales. Illustration courtesy Twins Cartoon. The twins maintain strong ties with the cultural scene in Berlin, a place where they have found opportunities to grow as artists. Recently, they attended an exhibition at Biennale für aktuelle Fotografie. It was based on a research project they joined as comics artists in 2015 about illegal migration. It has produced a photo-graphic-novel entitled Lampedusa - Image Stories from the Edge of Europe (Spector Books, Leipzig) that will be presented at Frankfurt Book Fair 2017. Twins Cartoon have also been invited to realize two illustrations for the 30th Anniversary of Institut du Monde Arabe in Paris. A page from Garage magazine, issue no. 1. Illustration courtesy Twins Cartoon. @ShotOfWhisky
Elisa Pierandrei
Iran and the Wahhabis are still quarrelling and now even the Sunni giants – Saudi Arabia, Egypt and Turkey – are making waves. And it's not just a question of their foreign policies.
Mattia Toaldo
Security, the economy, politics. Egypt seems to be slipping out of General Abdel Fattah al-Sisi's grasp and only 26% of those entitled recently went to vote.
Eduard Cousin
The ballet of the hypotheses and the firs suppositions, the firm Russian refusal of the attack theory and after the picture of the IED released by the ISIL. Now everyone seems to have accepted the idea that it was a bomb on board to down the flight 7K9268. But is it really the one published by ISIL?
Danilo Elia