MOZAMBIQUE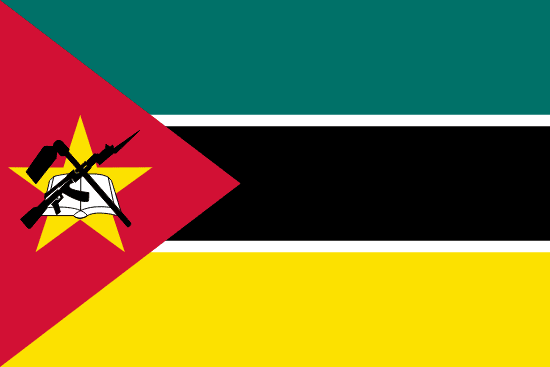 AREA
799,380 sq km
GDP
10,957 milion €

(2013)

POPULATION
24,692,144
INFLATION
4,4%

(2013)

MEDIAN AGE
16 years
The serious economic and social disruption is good for jihad. But foreign investment is pulling back while the government and opposition are at war.
Marco Cochi • Friday, 29 June 2018 17:04
Monzambique is in a very difficult situation fron all points of view.
Massimo Zaurrini • Monday, 29 August 2016 16:09
Albinism is a pathological condition of hereditary character, due to a genetic mutation that prevents synthesize melanin pigments necessary to the normal skin-fold. Although, globally it is estimated that it is affected one in 17 thousand, in East Africa, especially in Burundi, Mozambique and Tanzania, the incidence is much higher to around an albino every 1,500 inhabitants.
Marco Cochi • Saturday, 07 May 2016 11:51
It's called 'Colombia', but it's in Mozambique: an open air gold mine with a name smacking of violence and lawlessness. To get there one crosses two different worlds: the capital, Maputo, one of Africa's economic miracles, and a rural society where time has stood still.
Raffaele Masto • Friday, 01 November 2013 00:00