SOMALIA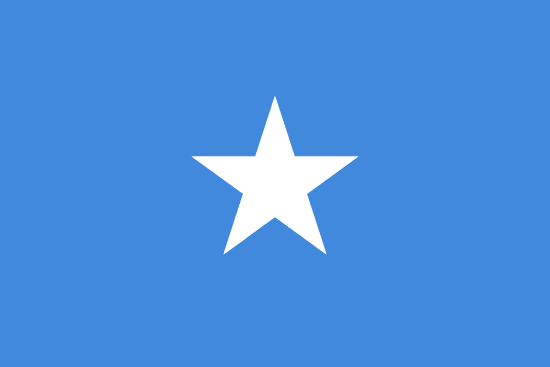 AREA
637,657 sq km
GDP
1,771 milion €

(2013)

POPULATION
10,428,043
INFLATION
ND
MEDIAN AGE
17 years
The official announcement of the start of AMISOM's withdrawal from Somalia arrived Tuesday from the head of the African Union's peacekeeping mission, Francisco Caetano Jose Madeira of Mozambique, who during a press conference in Mogadishu, explained that to safeguard security of the local population the withdrawal will be gradual and will be completed by the end of 2020.
Marco Cochi • Friday, 10 November 2017 07:12
The new Impunity Index, issued Tuesday, has decreed that for the third consecutive year, Somalia has won the country's most unpopular primacy with the highest number of journalistic murders for which it is not was found guilty.
Marco Cochi • Monday, 06 November 2017 11:03
The extreme gravity of the double attack which last Saturday has ravaged Mogadishu is summed up in a tweet by Aamin Ambulance, the only free ambulance service in the Somali capital involved in rescue operations.
Marco Cochi • Monday, 16 October 2017 09:46
While North Korea has successfully executed its sixth nuclear test, the fact that al-Shabaab's Islamic extremists would have captured critical surface exposed uranium deposits in the autonomous Galmudug region and are strip mining triuranium octoxide for transport to Iran, takes on an even more disturbing tone.
Marco Cochi • Tuesday, 05 September 2017 11:31
After more than a year and a half from the oath of allegiance to the Caliphate, Shabaab's splinter faction, become the branch of the Islamic State in the Horn of Africa, has committed its first suicidal action in Somalia.
Marco Cochi • Friday, 26 May 2017 09:27