SOMALIA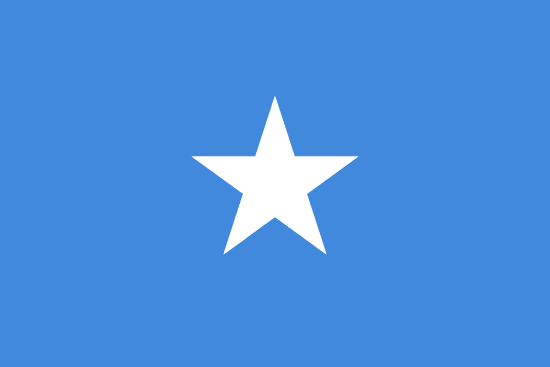 AREA
637,657 sq km
GDP
1,771 milion €

(2013)

POPULATION
10,428,043
INFLATION
ND
MEDIAN AGE
17 years
A month ago, off the northern Somalia's coast, a group of pirates seized the oil tanker Aris 13 carrying eight sailors of Sri Lanka. The Comoros-flagged tanker owned by the Armi Shipping (Panama & United Arab Emirates-based international company) was heading at the Bosaso port, when had been boarded by two dozen armed men, who less than forty-eight hours after has abandoned it and unconditionally released the entire crew.
Marco Cochi • Friday, 14 April 2017 10:15
The serious food crisis affecting Somalia is degenerating into a great famine, which according to the latest estimates by the United Nations could involve 6.2 million people, approximately half of the population, while more than three million Somalis need immediate food.
Marco Cochi • Friday, 10 March 2017 09:11
The al-Shabaab extremists began the New Year with two attacks in Mogadishu, the latest of which took place last Wednesday at a United Nations compound near the Somali capital, where four men from DUGUF, a private security company that protects the safety of UN staff and various embassies in Somalia, were injured.
Marco Cochi • Tuesday, 10 January 2017 10:47
Next Sunday, after nearly fifty years, Somalia goes back to the polls for the democratic election of a new parliament and a new president. The historic event marks a turning point in the long and difficult transition of the African country, which since 2012 has been administered by a provisional government.
Marco Cochi • Friday, 21 October 2016 08:30
Somalia for the first time in thirty years has hosted a Summit of the Intergovernmental Authority on Development (IGAD), which last Tuesday brought together the heads of state and government of Uganda, Kenya, Sudan, South Sudan, Ethiopia and the Somali President Hassan Sheikh Mohamud.
Marco Cochi • Friday, 16 September 2016 09:45