VENEZUELA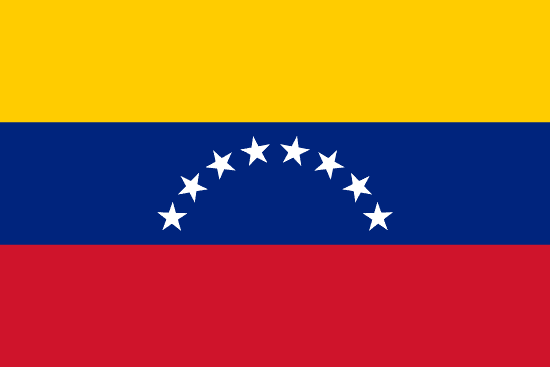 AREA
912,050 sq km
GDP
274,493 milion €

(2013)

POPULATION
30,400,000
INFLATION
64,4%

(2014)

MEDIAN AGE
26 years
Venezuela risks a military invasion, headed by Brazil and Colombia with US backing. Maduro is well aware of it and avoids stirring up trouble
Carlo Cauti • Friday, 22 March 2019 15:16
Many countries head to the polls. All face different realities but are united in their disillusion with their political systems and frustrated by corruption.
Fabio Bozzato • Monday, 30 April 2018 10:42
On 22 April, Venezuela will cast new ballots. Even the crisis that is crippling the country hasn't united the opposition, engaged in another internal struggle.
Carlo Cauti • Thursday, 01 March 2018 12:45
"If there is one thing I regret, that's not having started before," said Wuilmer B., one of the many Venezuelans who has just begun using bitcoins. Venezuela has been setting new bitcoin transaction volume records since April, and not because Venezuelans are crypto currencies speculators, but for two reasons: inflation is at a record high and getting hold of US dollars is almost impossible — the American currency was so far the only way for people to survive the collapse of the local currency and buy products, food and medicines that are no longer available in Venezuela.
Guiomar Parada • Friday, 08 September 2017 10:54
Giovedì il ministro degli Esteri messicano Luis Videgaray ha compiuto una visita di stato di un paio di giorni a Cuba per incontrare il suo omologo Bruno Rodríguez e, secondo i comunicati ufficiali, rafforzare i legami economici e la cooperazione bilaterale. Ma il viaggio, secondo una rivelazione di Reuters, sarebbe servito al Messico anche per tentare di ampliare la sua rete di alleanze contro il Venezuela di Nicolás Maduro.
Marco Dell'Aguzzo • Monday, 21 August 2017 10:50