BANGLADESH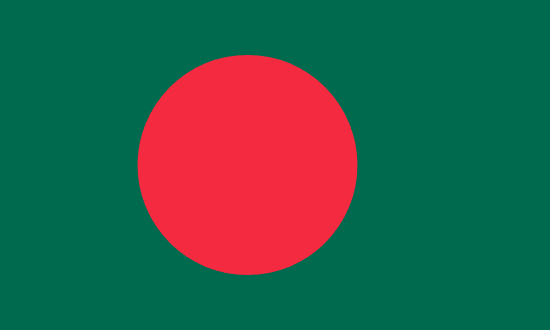 AREA
143,998 sq km
GDP
40,109 milion €

(2013)

POPULATION
159,100,000
INFLATION
7,3%

(2014)

MEDIAN AGE
24 years
It's been promoted to 'developed country', thanks to its growing GDP, but most of the population lives below the poverty line and dreams of leaving.
Emanuele Confortin • Monday, 30 April 2018 10:42
The fierce rivalry between the two political factions fuels the terrorism that spreads fear and mayhem throughout the country.
Amana Fontanella-Khan • Monday, 31 October 2016 13:03
Mohamed Iqbel Ben Rejeb, president of RATTA, the Rescue Association of  Tunisians Trapped Abroad, sat in a chair in the hall of a hotel in Avenue Bourguiba, the Champs Elysées of Tunis. His phone was constantly ringing. He screened every single person entering the building. With him was the father of a jihadist fighter killed in Iraq. His name was Mohamed too.
Matteo Latorraca • Monday, 12 September 2016 10:35
Atrain trip to Dhaka, the poor but teeming capital of Bangladesh, begins with beggars, dogs, goats and a forest of train platform legs. It continues with not being able to find a seat – not even on the roof of the train.
Lijia Zhang • Saturday, 29 June 2013 14:58
Bangladesh is among the poorest and most overpopulated nations on earth. Many of its citizens want nothing more than to leave, which neighboring India knows. As a result, New Delhi is gradually building a barrier that is ultimately expected to run length of the border between the two countries.
Emiliano Bos • Saturday, 29 June 2013 09:01