INDIA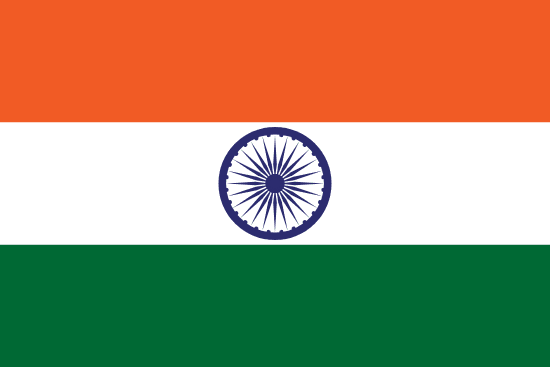 | | |
| --- | --- |
| AREA | 3,287,263 sq km |
| POPULATION | 1,266,883,598 |
| MEDIAN AGE | 28 years |
Source: CIA, World Bank, CPI, World Economic Forum, 2016
Political background:
India is a parliamentary democracy with a President as head of state and an executive Prime Minister. Since the 1980s, governments have usually been formed by coalition, as no political party has won enough seats to form a government on its own. These coalition governments have always survived their terms, although the reality of coalition politics means the party leading the coalition has often had to meet the demands of its smaller partners, which are usually regional based parties.
However, in the May 2014 general elections, the Bharatiya Janata Party (BJP) of Prime Minister Narendra Modi secured enough seats to gain a parliamentary majority without having to rely on its partners. The BJP, however, has failed to repeat its overwhelming success in the following state elections and has formed governments in less than half of contested state assemblies.
Some 900 million citizens will elect the Lok Sabha, or lower house. Modi heads the polls but Indian democracy is highly unpredictable
Nicholas Nugent • Monday, 25 March 2019 16:18
Open, high-tech, charismatic: Modi is well-liked, particularly by the younger generations, for his progressive vision for India.
Matteo Miavaldi • Monday, 30 April 2018 10:42
With a third of his mandate still to come, Narendra Modi seems fated to win re-election in 2019, though much will depend on delicate social issues.
Nicholas Nugent • Tuesday, 31 October 2017 16:48
The landslide victory in local elections in five states achieved by Indian Prime Minister Narendra Modi bodes well for his bid to secure a second mandate.
Emanuele Confortin • Friday, 30 June 2017 12:28
On the eve of the 70th anniversary of their mutual independence, the two Asian nuclear powers are once again on the brink of conflict.
Nicholas Nugent • Monday, 27 February 2017 15:48