VIETNAM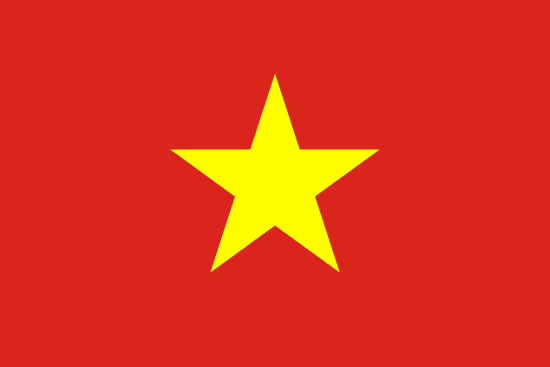 | | |
| --- | --- |
| AREA | 331,210 sq km |
| POPULATION | 90,570,000 |
| MEDIAN AGE | 29 years |
Source: CIA, World Bank, CPI, World Economic Forum, 2016
Political Background
Vietnam is a one-party state, within which the CPV dominates all the institutions, including the government, the army and the bureaucracy. The party's highest body is the 19-member politburo, elected by the Central Committee, which is itself elected at the five-yearly party congress. The three most senior party leaders are the CPV's General Secretary, Nguyen Phu Trong; the President, Tran Dai Quang and the Prime Minister, Nguyen Xuan Phuc. Trong was re-elected for a second term in January 2016 during a Congress of the party. On the same occasion Phuc was picked as premier. Both appointments can be seen as a choice to maintain the status quo. The presidency is a more ceremonial post. Quang, a former police chief, was elected in April by the National Assembly.
Low labour costs and a free trade policy attract major electronics multinationals. Now comes the choice of a partner: China or the United States?
Simon Dickson • Wednesday, 27 April 2016 13:46
Il Pil cresce in media del 7% l'anno, l'industria tocca punte del 10%. L'agricoltura, scesa in dieci anni dal 40% al 23% del Pil, è diventata estremamente competitiva e fa paura sia in Asia sia in America. E tuttavia l'ambizione di copiare il modello di sviluppo cinese comporta scompensi e squilibri in un Paese enormemente più piccolo. Il divario tra città e campagne, per esempio…
Gaetano La Pira • Monday, 01 July 2013 11:09
In recent years, middle-aged Taiwanese and South Korean men have begun trawling Vietnam for arranged marriages and virgin brides.
Alessandro Ursic • Sunday, 30 June 2013 09:59
Vietnam's broad-minded interpretation of socialism has opened the door to its involvement on the international commercial scene.
Giovanni Pisacane e Stefano Riela • Sunday, 30 June 2013 09:53
Vietnam is making rapid, China-like growth strides, despite high inflation and infrastructure weaknesses. More troubling, however, is the deteriorating of its relationship with Beijing, which has slipped into a Cold War coma as a result of ongoing disputes over South China Sea islands.
Simone Pieranni • Thursday, 27 June 2013 13:25