REPUBLIC OF SERBIA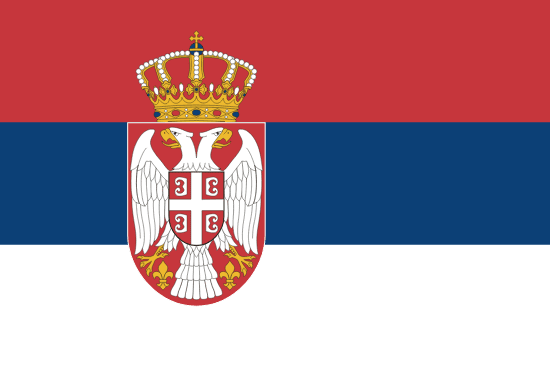 AREA
77,474 sq km
GDP
32,625 milion €

(2013)

POPULATION
7,170,000
INFLATION
2,7%

(2014)

MEDIAN AGE
41 years
Serbia is prepared to do all that is required to join the European Union. Almost. Recognising Kosovo is one thing it's not prepared to do.
Vesko Garcevic • Friday, 28 April 2017 20:19
A modern plant boasting production of 180,000 cars per year, an investment worth €1 billion that has guaranteed 2,400 jobs. Fiat in Serbia is cranking out the new 500L model around the clock and driving Serbia's economic recovery. However, an internal 'incident' has cast a shadow on the Serbian factory. "Mi smo ono što stvaramo" (We are what we make) reads the billboard on the large Fiat factory in Kragujevac, Serbia. And how many brand new 500Ls they make for the world market, is a source of pride for the floor workers here, even if working for Fiat Automobili Srbija (FAS) is not exactly heaven, with its modest salaries and frenetic work schedules. Yet there's one thing to which no on can turn a blind eye: respect. If you want to read it all, purchase the entire issue in pdf for just three euro
Stefano Giantin • Sunday, 01 September 2013 00:00
Balkan states have made little headway in confronting the painful legacy of the 1990s. Though the recent arrest of war criminal Ratko Mladic might help, it fails to address collective responsibility. That's what REKOM, an association of regional NGOs, was created to focus on. Its goal is to get as much confirmed data on the civil war as possible, hoping to use to create historical memory and help with reconciliation.
Cecilia Ferrara • Saturday, 29 June 2013 18:58
The Serbian Constitutional Court recently ruled that the country's extreme rightist Nacionalni Stroj, or National Front, was an illegal body.
Marjola Rukaj • Saturday, 29 June 2013 18:53
The political environment continues to represent a challenge for Serbia. The outcome of early elections, as well as widespread discord among political parties on necessary reform measures, together with still unresolved territorial issues, are indications of a protracted political deadlock. If it fails to quickly reach political consensus, Serbia risks further delays in its EU integration process and a slowdown in economic catching-up.
Márta Szegö • Friday, 28 June 2013 17:18